The Winnebago Solis Camper Van

Class B Touring Motor Homes from Winnebago Industries
The Solis will Adapt to any Adventure!
The all-weather Winnebago® Solis is designed to be as versatile as it is affordable, whether you're cruising beachside or camping slope-side.  Built on the fuel-efficient Ram Promaster® chassis, the Solis features all-season insulation and plumbing, a space extending rear annex or extended gear space and a heated bathroom (n/a 36A).  In addition to the cross-coach sleeping below, the available fiberglass pop-top (59P and 59PX) easily expands your sleeping space, offers panoramic views and provides a restful night's sleep with the innovative FROLI®  sleep system. 

The Winnebago Solis is available in 3 Floorplans - the Solis 59P with compact flexible living, the slightly extended Winnebago Solis 59PX with rear gear space and included air conditioning and the new Winnebago Solis Pocket 36A, Winnebago's most affordable camper van featuring a flexible interior.

In a world where roles can change by the hour, flexibility is paramount. And when it comes to flexibility, few vehicles can match the remarkable Winnebago Solis. As versatile as it is comfortable, enjoy the view as you work or play in the Solis, and then call it a night in the rear Murphy+ Bed with European slat sleep system! The Solis seats up to six and can easily function as a family car...a car equipped with a kitchen and dinette. When the time comes to load up your favorite outdoor gear and hit the road, the versatile Solis is ready for whatever adventure is around the next bend. 



Winnebago Solis Floorplans|Specifications|Interior
Floorplans
Winnebago Solis Pocket 36A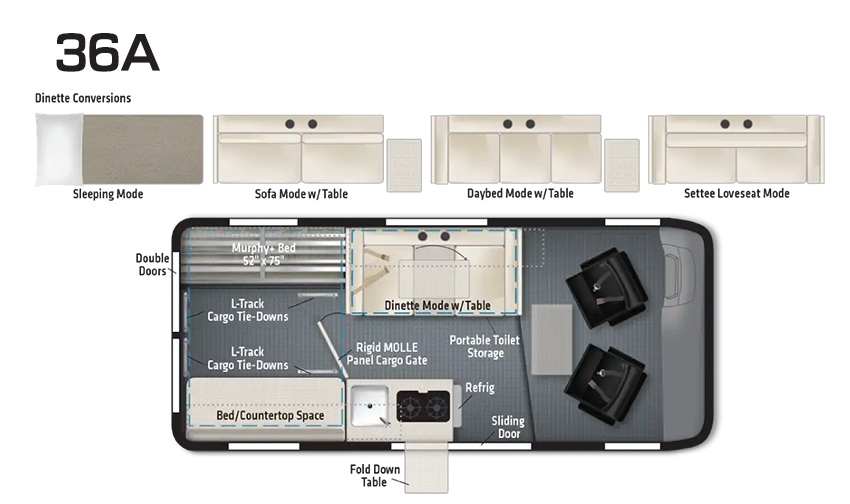 Winnebago Solis 59P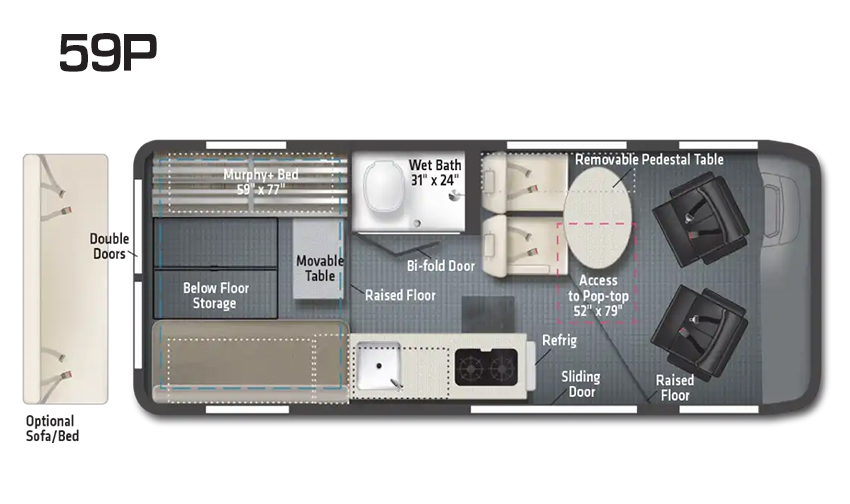 Winnebago Solis 59PX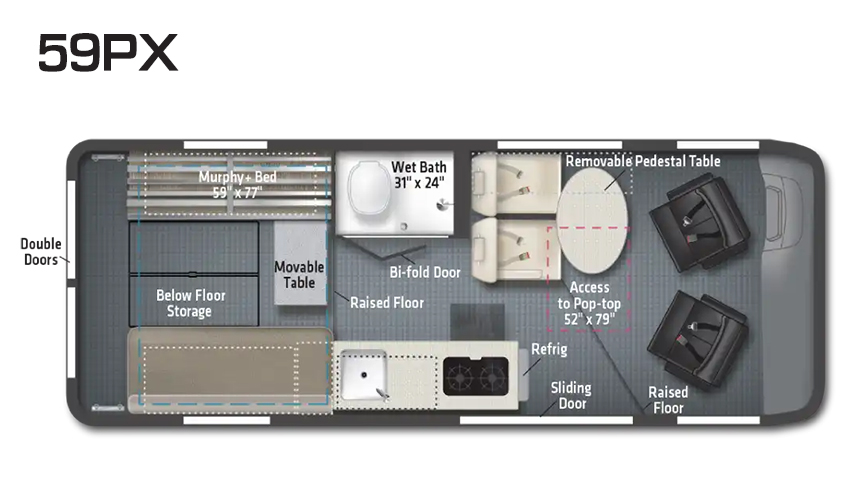 Specifications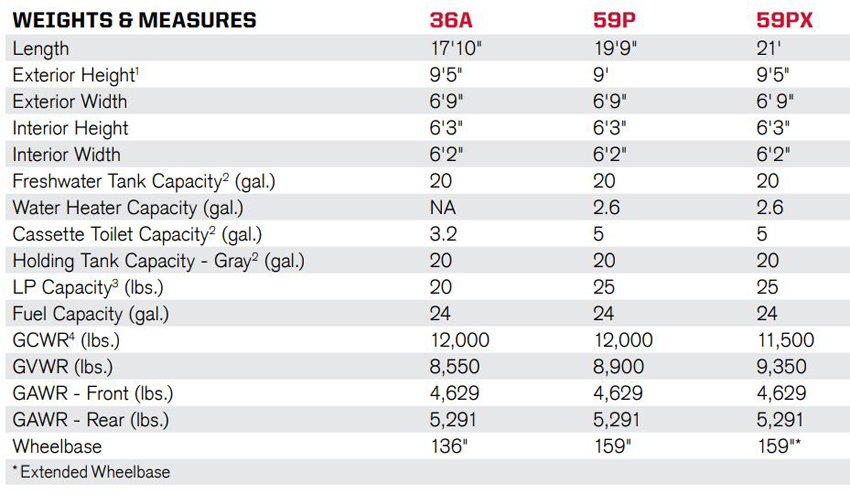 Interior